Why Choose Us?
Learn why chartering an Ionion Sails sailing yacht or catamaran is the best choice!
Ionion Sails offers you not only amazing sailing yachts at the best prices but also carefree sailing vacations!

100% unbeatable prices
Ionion Sails sailing yachts and catamarans are 100% privately owned.This means that we can provide you with the lowest charter fee given that your reservation does not entail any broker!

Every year we take new photographs of our yachts and we update their videos!
By this way you can be sure about your choice. What is more, thanks to our echeck in , we can offer you the possibility to begin your holidays earlier and get accustomed to the yacht that you will be sailing the Ionion with even before boarding!
Last but not least, during check out, apart from the classic hands-out, our team keeps a detailed record of photos and videos so as to be aware of her condition upon embarkation.

True Professionals
Ionion Sails is an official member of SITESAP (Greek Association of Professional Yacht Owners) and owns a professional licence of Brokering from EOT (Greek National Tourism Organization).
As of 2014, we are a Golden Member of MMK, the widest used booking platform around the world, whereas our yachts and our company have been insured by Yachtpool since  2010.

Top tier reviews
Our chartering services have received the best reviews through agents such as Argos, 1a Yachtcharter, Master Yacht, GlobeSailor etc, as also in review platforms, like Google – have a look for yourself!
Flawless Fleet
With over 40 yachts, we make sure that they are inspected every two years from INSB (International Naval Surveys Bureau) and checked in detail every year in more than 450 spots.
The total of our fleet disposes the necessary equipment to be considered A level (open sea) blue water – offshore and they have all the amenities like solar panel, usb in every cabin, electric toilets, generator, air condition and many more.
Thorough Maintenance
At Ionion Sails every second year we proceed to drastic changes and renewals in the equipment of our Fleet as they are dry- docked for a period of 6 months in our shipyard.
During this period every yacht is inspected and repaired exclusively by our specialized staff, the same staff that takes care of their flawless condition both during summer and winter!
Unique Support
During your sailing holiday in the Ionion you are not alone!
Over 45 people in our base in Lefkada have undertaken the task of taking care of your carefree holiday 24/7.
Three technical teams with ribs and speed motor yachts as well as two fully equipped mobile workshops will be next to you for everything you might need!
What is more, at Ionion Sails we have bases for emergency assistance in all the main ports of the Ionion as well as a system of instant messaging directed to the mobile phone of the Captain for any change concerning the weather conditions or possible yacht malfunction.
I hope you and your loved ones are well!
Sailing is one of the safest ways to enjoy your holidays since admittedly, the risks at sea are lower. However, the long-anticipated wind, isolation and fresh air should not make us forget about Covid.
This is why Ionion Sails was one of the first chartering companies in Greece adopting as many measures possible in order to keep sailing holidays in the Ionian Sea your safest choice!
Our company has set strict rules following all hygiene measures as also flexi policy for our customers since Covid spread across Europe. A huge team effort is the reason why we achieved to serve all our guests with 0 claims in 2022.
Hope to welcome you again on board the soonest and thank you for your trust!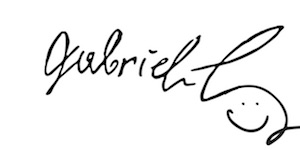 Gabriel Efstathiou
Co-founder of Ionion Sails